Residents asked to share views on Devon-wide housing scheme
15 December 2020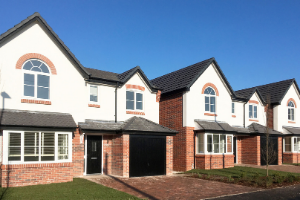 Residents are being asked to share their views on the allocation of housing accommodation in a Devon-wide consultation. 
This consultation seeks views on the Devon Home Choice (DHC) Policy and proposed changes which are due to come into effect from 1 April 2021. Devon Home Choice is a choice-based letting scheme that covers the whole of Devon. It is a partnership between the 10 Devon local authorities and 23 housing associations operating in Devon.
The DHC policy sets out the Devon housing authorities' collective social housing scheme which determine priorities, and details the procedures to be followed in allocating housing accommodation, as required by law. 
Lead Member for Housing at North Devon Council, Councillor Nicola Topham says: "This is an important consultation which will help determine the direction of the Devon Home Choice Policy going forwards. It is particularly crucial that we hear feedback from statutory and voluntary agency workers, existing tenants of a DHC partner landlord and DHC applicants - but we also welcome participation by members of the public in general. Please take a few minutes to share your views on housing allocations by participating in the consultation."
The consultation is available online until 31 January 2021. Although the consultation form is hosted by Exeter City Council this process is Devon-wide. A paper version of the consultation form is available from North Devon Council on request. All feedback provided will be considered by the DHC Management Board and the outcomes will be published on the DHC website but individual responses will not be provided.