Vaccination centre car parking
23 January 2021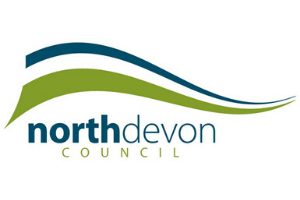 Statement from NDC Chief Executive Ken Miles:
"The council has contacted NHS Devon Clinical Commissioning Group (CCG) to discuss the issue of parking at Seven Brethren for the Covid vaccination centre. The short stay part of Seven Brethren car park is, of course, a public car park available for all to use but on the days the vaccination centre is operational it is proposed to be effectively closed to the public and put under the control of the CCG and the Primary Care Networks who are running the vaccination site. It will then only be available for those that are attending for their vaccinations. Those people will not need to pay for the parking whilst having the vaccine carried out. This won't apply to the long stay part which will be available for all to use and will still be chargeable as normal.
The CCG, local GPs and all of the staff and volunteers have done a fantastic job in getting the vaccination centre up and running so quickly for the benefit of the people of North Devon and Torridge and the council is happy to support them.
It is unfortunate that some people have leapt to the conclusion that the council is seeking to somehow profit from this crisis. Nothing can be further from the truth. The council has been at the forefront in supporting vulnerable people and businesses during this crisis and has played its small part in the medical response by allowing another part of Seven Brethren to be used for the testing centre and other land to be used as support for local GP practices. It will continue to do its best to respond to community needs throughout this crisis and beyond."